Posted by Khadija Dawn Carryl on 20th Nov 2018
You've chosen the Right Henna Powder for you and your hair and are ready to mix your henna powder into a paste to naturally color your hair and cover greys. Our brand of henna hair coloring products can be used on all hair types, all hair types, locs, relaxed hair and even on hair that has been or may go back to being dyed with chemicals.
Measure out the right amount of henna powder needed for your hair, place the powder into a stainless steel (or glass) bowl. You can use plastic if you'd like. If you're unsure of how much to use for your hair length and thickness please read the article below.
Tip: You may also add additional herbs to your henna recipe such as amla powder and aloe vera powder. The amla powder is added because it promotes hair growth and helps maintain curls or adds wave to the hair strands, especially for those who do not want to experience curl loosening. Add up to 10% amla powder to a recipe (about 2-3 tbsp per 100 grams of henna) Aloe vera powder is a key ingredient that should be added to every henna and Ayurvedic herb as it adds the needed moisture to recipes when the henna and herbs can be quite drying. Add up to 5% of aloe vera powder to a recipe (about 1 tsp per 100 grams of henna).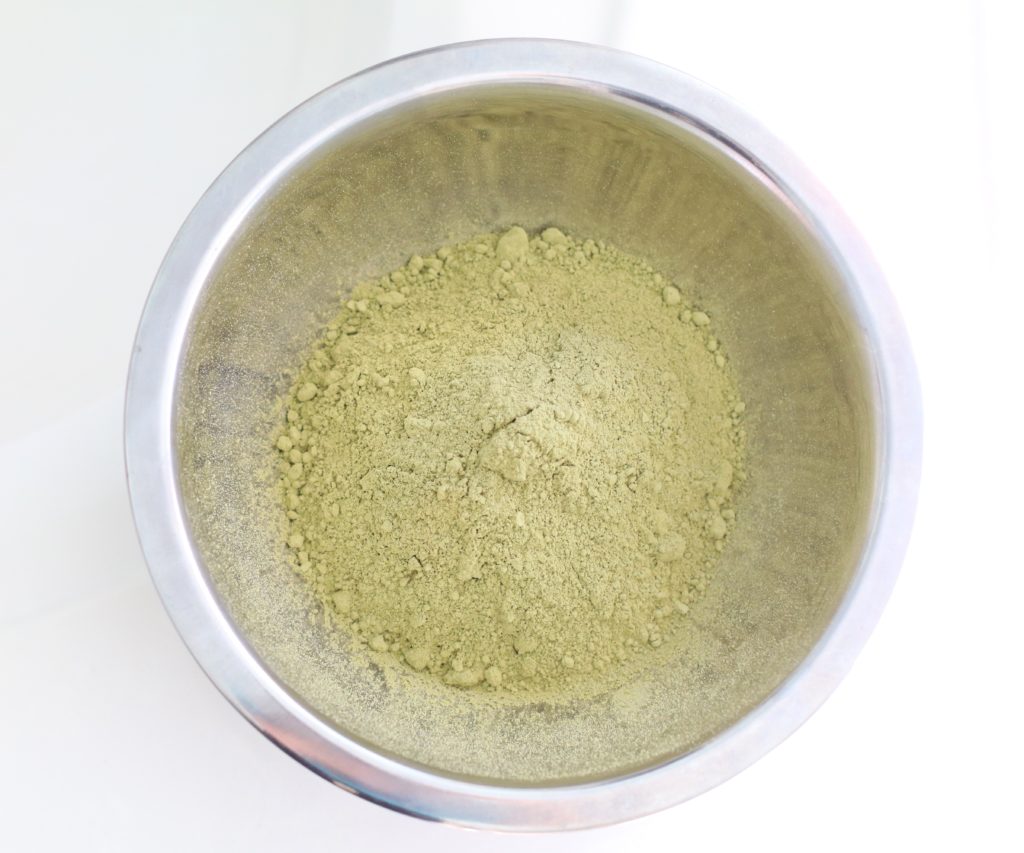 By slowly adding in your liquid of choice, mix your henna paste into a thick mud. It's actually better to mix it up really thick in this step because you can always adjust and add more liquid alter. Please note that if you want color results, to avoid drying out your hair and best grey coverage use warm to hot distilled water. You can choose other liquids or butters to add to your henna if you're not concerned with color results but looking to do more of a hair strengthening treatment.
Tip: If you're henna paste gets too runny you can add more powder to thicken it back up.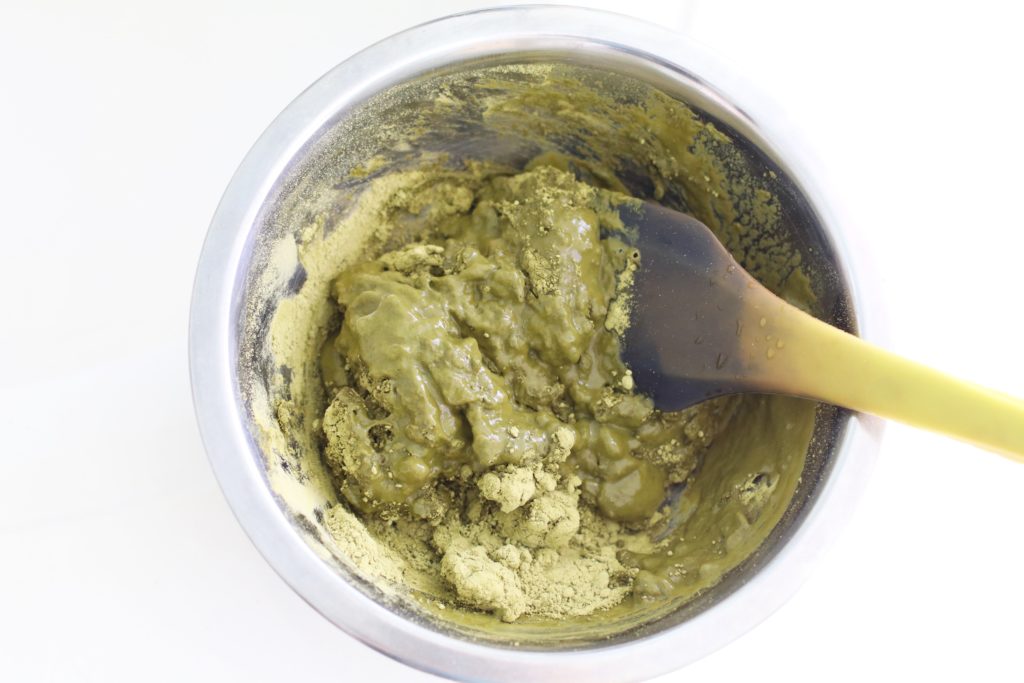 Once mixed thoroughly allow your henna powder to sit for 3-4 hours (or 1-2 hours if using Moroccan henna) to allow for dye release. While your paste is sitting for dye release, be sure to prewash your hair with one of our Hair Washes or Shampoo Bars. It's also much easier to apply henna (and all Ayurvedic hair treatments) onto your hair if the strands are damp.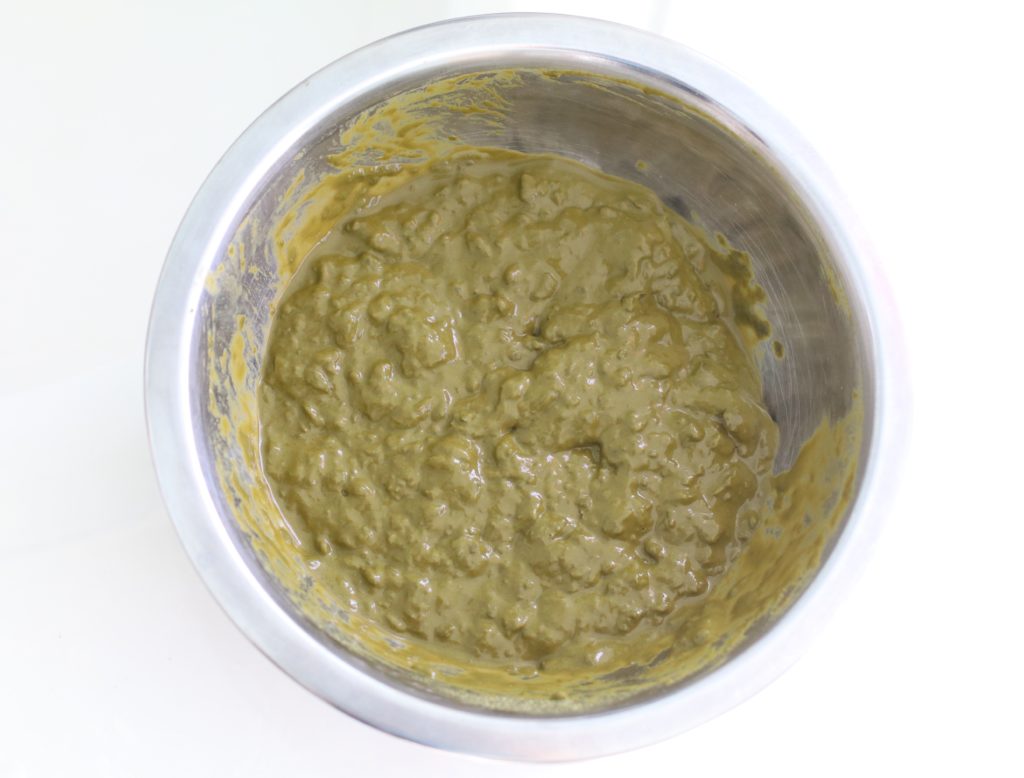 Once dye release has been achieved your henna paste is ready to use and be applied to your hair. You can see from the photo below how the color of your henna paste will change in tone that shows that dye release has been achieved.
Leave the henna paste and all henna coloring treatments in your hair for at least 3-4 hours.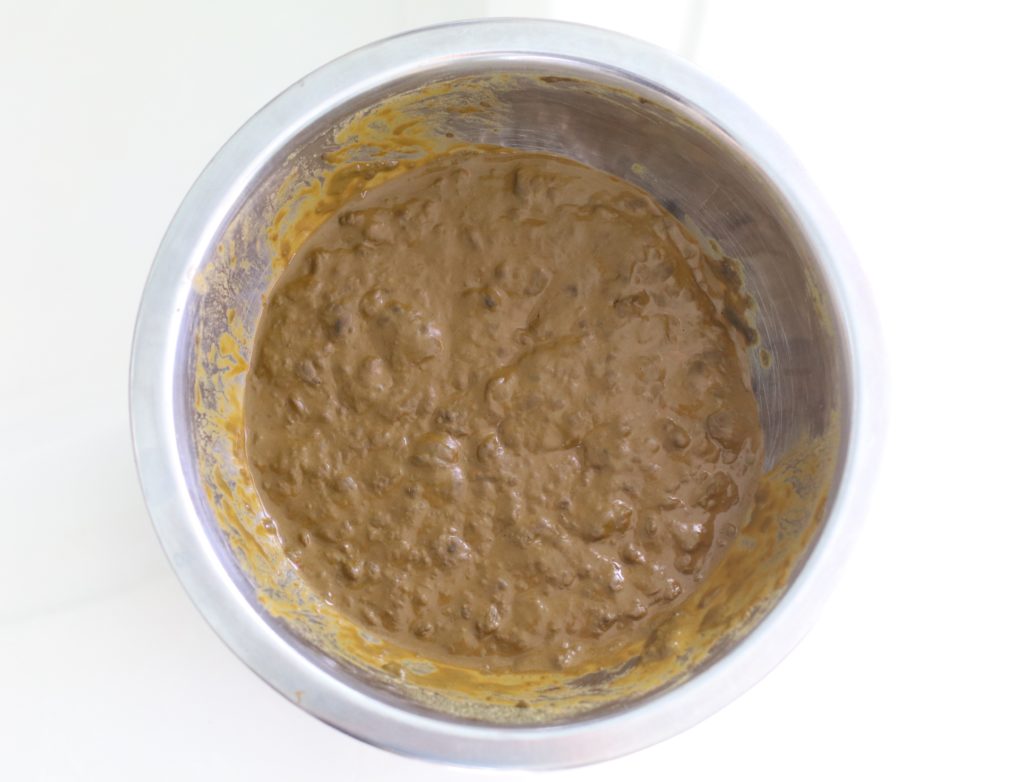 Tip: Make sure when applying the henna paste and any treatment you use to massage it into your scalp and roots thoroughly for best coverage. Make sure to saturate the areas where greys are the most resistant, especially the hair line. Keep the hair line dampened so the paste doesn't dry out especially so for resistant hair and greys.
Once it's time to wash out the henna, use our Cleansing CoWash to gently wash out all of the paste and by using the CoWash you will be added in needed moisture to your hair. Make sure to moisturize, dry ands style as usual when done. Do not deep condition after henna hair coloring, in order to avoid taking the color out prematurely. Allow the color to settle 2-3 days. If you need to do a touch up, you may do so.
Henna hair color is repeated every 4-6 weeks. A henna gloss or mask treatment can be done every 2-3 weeks.
Some of Our Favorites